mgo panelsLike
FOB Price
:
Get Latest Price
Model
:
WYT-4038
Certification
:
certificate of registration-GMCCE certificateFORM Ecertificate of origin
Capable
:
5000 pieces per day
Min.Order
:
400 pieces
Brief Description
:
mgo board decorative 1.fireproof 2.waterproof 3.dampproof 4.sound and heat insulation
Manufacturer
No.of Staffs
:
51 - 100 People
Sales Volume
:
Above US$100 Million
Monthly Capacity
:
120,000PCS
OEM/ODM Availability
:
BOTH
Payment Terms
:
L/C T/T
Related Product Category
:
Magnesium Oxide Boards [1461]
---
Product Range Main products
:
construction materials, suspending system
Target Market(s)
:
Africa(except Middle East); Central & Southern Asia; Eastern Europe; Hong Kong/ Macao/ Taiwan; Japan & Korea; Latin America; Middle East; North America; Southeast Asia
Product Details
Company Profile
Basic Specification
the place of origin
:
jiangsu china
function
:
fireproof.anti-mositure
used for
:
partition wall ,decorative panels
Detail Description
WELLYOUNG LARGE WIDTH PLAT PANEL
It is a technologically advanced building material that offers superior performance in every category when compared to traditional wood, gypsum and cement based products. Magnesium Oxide Board is virtually impervious to fire, water, insects; does not feed mold or mildew; is non-toxic, non-flammable and non-combustible;is durable, maintains its dimensional stability--even when wet ; and has exceptional bonding surface. Magnesium Oxide Board is a mineral based green builder product.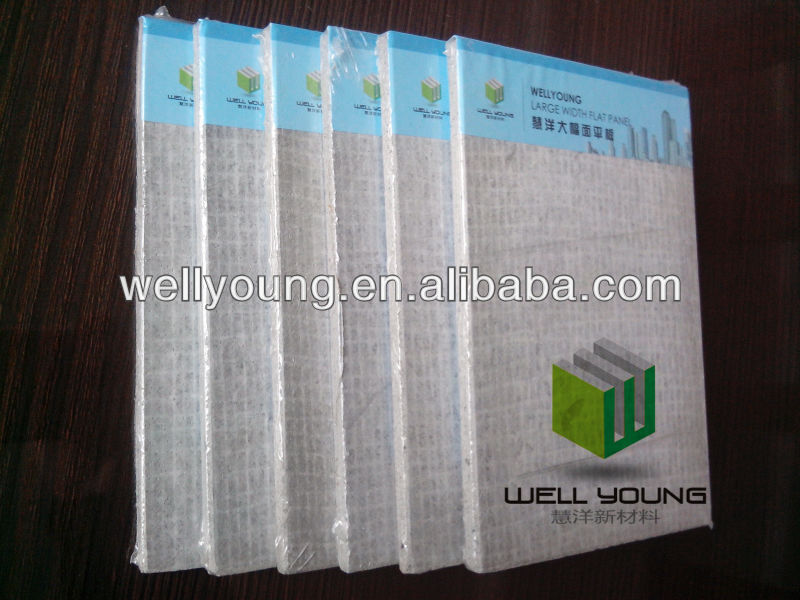 Products date:
1) Non-flammability : Grade A
2) Swelling rate :0 .34%
3) Heating contraction : 1.2%
4) Water resistance : no condensation on opposite side
5) Impact resistance : does not crack or break
6) Density : 0.95g/cm³
7) Dry bending resistance : 16Mpa
8) Wet bending resistance : 22Mpa
9) Sound insulation : ≥44dB
10) Heat-transfer coefficient : 0.14w/mk
11) Installation : easy to cut , saw, nail, stick, paint and veneer
12) Eevironmental friendly : free of asbestos, formaldehyde and ammonia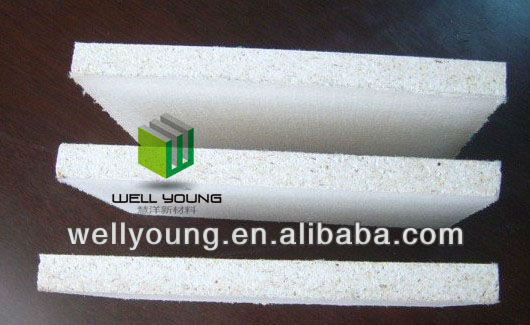 Specification of mgo board

Edges: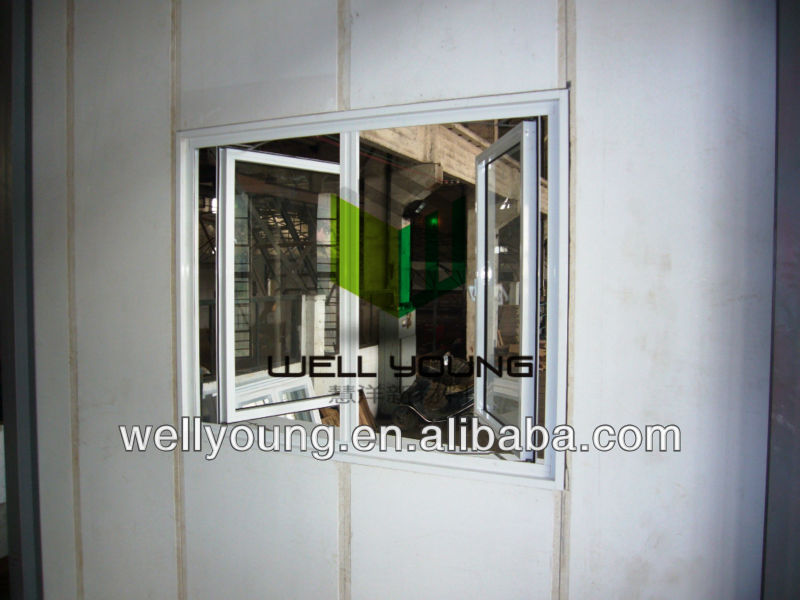 Comparison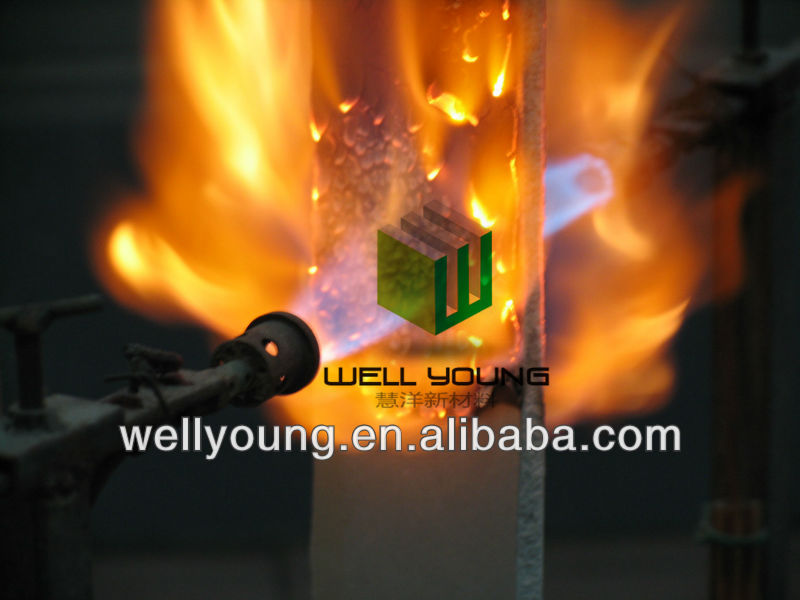 Characteristics :
Fire prevention and stop burning
Bear water and damp proof
Sound insulation
Keep warm and insulate heat
Light weight and high intensity
Convenient process
Durability and long life service
Green environmental protection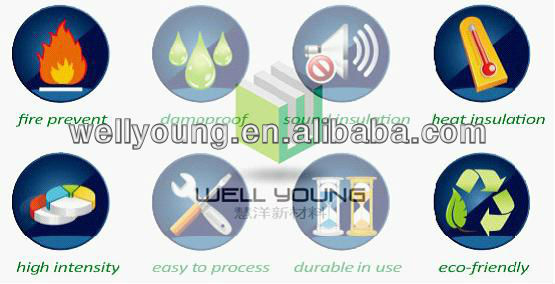 Storage: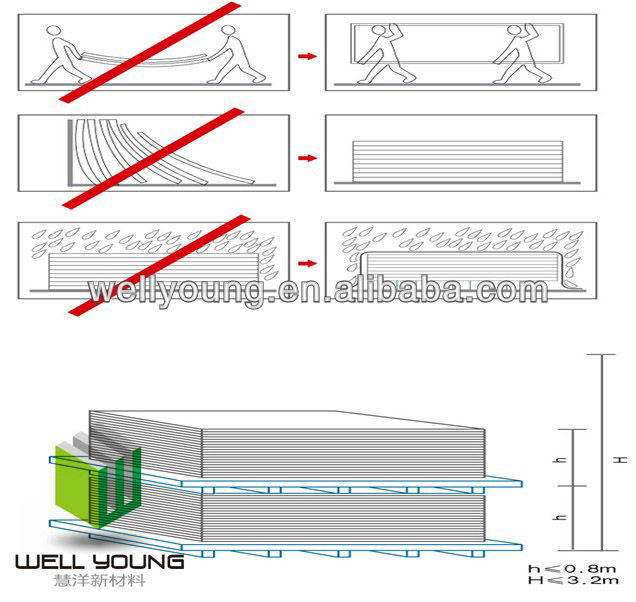 production line :
Package: wooden pallets or in bulk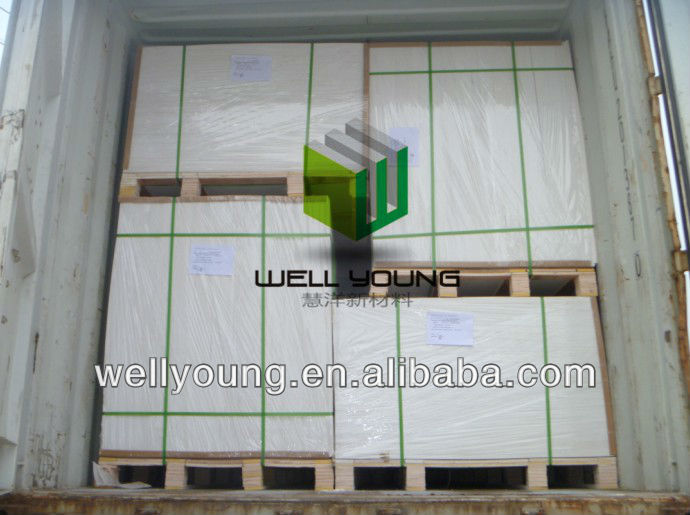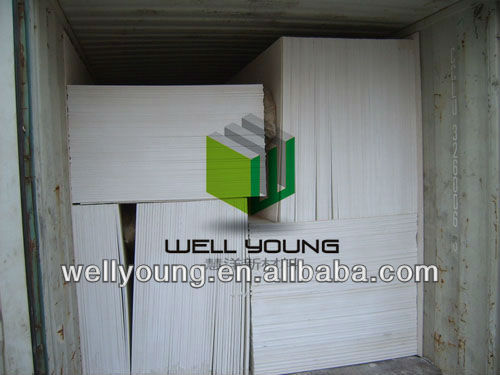 Applications :
MGO boards are mainly used in room, office building, hotel, market, hospital, airport, subway, gymnasium, library, museum, theater, factory building, computer laboratory, indoor natatorium carried with hanging, welt, fireproof door and other wallboards:Outdoor bill-board; Base plate of various kinds of plaquse; Wrap up outside the steel construction ; Wrap up outside the ventilation shaft; Roof boarding; Electric wire and cable wraps up and applies etc.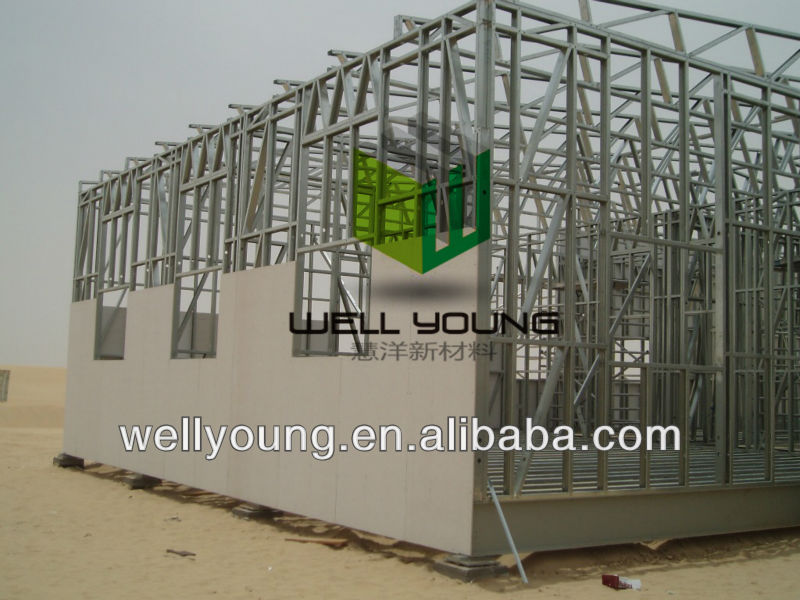 Additional Information
| | |
| --- | --- |
| Payment Terms | T/T, L/C |
| Minimum Order | 400 pieces |
| Lead Time Delivery Time | 15 days |
| Sample Available | Yes Ask For Sample |
| Delivery Details | 15-20 days within the receipt of deposit |
| FOB Port | Shanghai |
| Loading Info | shipping by vessels or trains according your requests |
| Packing Info | loading in 20'FCL/LCL 40'FCL with pallets or without pallets |
| Target Market(s) | Africa(except Middle East), Central & Southern Asia, Eastern Europe, Hong Kong/ Macao/ Taiwan, Mainland China, Middle East, North America, Northern Europe, Western & Southern Europe |
About Us
Zhangjiagang Wellyoung Material Co., Ltd.
Zhangjiagang Wellyoung Material Co., Ltd is a collection of scientific researching, manufacturing, processing and trading services business. Through the introduction of the industry's best talent, our company has built different companies, and also investment or holding. Through this operation, each firm are full of vitality. Currently we already have 6 wholly-owned or joint ventures, including Wellyoung International (Hong Kong) Limited, Wellyoung panel board factory, Wellyoung Compound material factory, Wellyoung door core factory, Wellyoung Plastic pipe factory and Wellyoung plastic machinery factory. Our company is engaged in continuous development and researching of related fields, hope to make products more suitable to market needs, more able to meet the needs of the customers. Presently, our products are mainly concentrated on three main areas: including large format panel board, decorative ceiling, decorative wall board, composite panels, fireproof door core and so on fireproof building materials, electrical and electric fields with heat shrinkable tubing and plastic insulation products manufacturing equipment. Wellyoung's growth and development is inseparable from the customers' trust and support, our company's customer groups from more than 40 countries and regions. We have close communication with them all the time and create a win-win situation through cooperation.
General Information
| | |
| --- | --- |
| Year of Establishment | 2012 |
| Sales Volume | Above US$100 Million |
| Brand Name | Wellyoung |
Export Information
| | |
| --- | --- |
| Export Year | 2012 |
| Export Percentage | 81% - 90% |
| Delivery Time | 20 days |
| Minimum Order Quantity | 1 container |
| Payment Terms | L/C T/T |
Productivity Information
| | |
| --- | --- |
| Production Lines | 10 lines |
| Factory Size | 50,000 square meters |
| Monthly Capacity | 120,000PCS |
| Investment on Manufacturing Equipments | US$1 Million - US$2.5 Million |
| No. of Staffs | 51 - 100 People |
| No. of R/D Staffs | 11 - 20 People |
| No. of Engineers | 11 - 20 People |
| No. of QC Staffs | 11 - 20 People |
Factory Info: Zhang jiagang Wellyoung New Material Co., Ltd
| | |
| --- | --- |
| Country/Region | Suzhou, Jiangsu, China |
| Address | Zhang jiagang city |
| Zip | 215600 |
| Factory Introduction | Zhangjiagang Wellyoung Material Co., Ltd is a collection of scientific researching, manufacturing, processing and trading services business. Through the introduction of the industry's best talent, our company has built different companies, and also investment or holding. Through this operation, each firm are full of vitality. Currently we already have 6 wholly-owned or joint ventures, including Wellyoung International (Hong Kong) Limited, Wellyoung panel board factory, Wellyoung Compound material factory, Wellyoung door core factory, Wellyoung Plastic pipe factory and Wellyoung plastic machinery factory. Our company is engaged in continuous development and researching of related fields, hope to make products more suitable to market needs, more able to meet the needs of the customers. Presently, our products are mainly concentrated on three main areas: including large format panel board, decorative ceiling, decorative wall board, composite panels, fireproof door core and so on fireproof building materials, electrical and electric fields with heat shrinkable tubing and plastic insulation products manufacturing equipment. Wellyoung's growth and development is inseparable from the customers' trust and support, our company's customer groups from more than 40 countries and regions. We have close communication with them all the time and create a win-win situation through cooperation. |