900x900mm Calacatta Series Marble TilesLike
FOB Price
USD 10.0-9.59/Square Meter Get Latest Price
Model
A99238H
Certification
ISO CERTIFICATE, CE CERTIFICATE, SGS CERTIFICATE
Capable
ANY CERTIFICATE FOR TILES
Min.Order
500SQM
Brand Name
JHD
Brief Description
900x900mm Calacatta Series Marble Tiles.1)900X900mm.2)Thickness: 12mm.3)Water Absorption less than 0.05%.4)Quality:Grade AAA.5)China origin.
Janet Lun
Contact Now
Contact Manufacturer
Janet Lun
Manufacturer
No.of Staffs
51 - 100 People
Sales Volume
US$5 Million - US$10 Million
Monthly Capacity
250,000sqm
OEM/ODM Availability
BOTH
Payment Terms
L/C T/T Credit Card Western Union
---
Product Range Main products
ceramic tiles,slim tiles,wall tiles,floor tiles
Target Market(s)
North America; Oceania; Southeast Asia; Eastern Europe; Africa(except Middle East); Hong Kong/ Macao/ Taiwan; Latin America; Japan & Korea; Middle East & South Asia; Mainland China; Western & Southern Europe; Northern Europe; Central & Southern Asia; Middle East
Product Details
Company Profile
Basic Specification
| | |
| --- | --- |
| Feature(P.S.) | Full Body Marble Tile |
| Specification | 900X900mm |
| Packing | 38CTNS/PALLET |
| Carton | 2PCS/BOX |
| Square Meter | 1.62SQMS/CTN |
| Weight | 40.3KGS/CTN |
| Technique | full body tile |
| type | Borders, Floor Tiles, Wall Tiles, indoor tile, plaza tile |
| material | Porcelain |
| Size | 300 x 300mm, 300 x 600mm, 400 x 400mm, 600 x 600mm, 600X1200mm, other |
| Feature | Other |
| function | Acid-Resistant, Antibacterial, Firebrick, Heat Insulation, Non-Slip, Soundproof, Waterproof, Wear-Resistant, other |
| Color | Whites |
Detail Description
Tile Product Information

1.Item Name:Polished Porcelain Tile/ Floor Tile/Polished Porcelain Floor Wall Tile/Glazed Polished Surface Tile/Full Body Tile/Porcelain Wall Tile/Full body Porcelain Tile

2. Size: 900X900mm

3. Water absorption: <0.1%

4. Surface:glossy/Polished

5. Material: Porcelain

6. Feature: Polished, glazed, non-slip, acid-resistant, wear-resisting.

7. Used for indoor floor decorations, outdoor and so on.

8. Available in many designs, specifications and assorted color, unique designs and exclusive quality.

9. Packing: Export Standard packing with wooden pallets.Customers packing can be accepted if quantity are large.

What is Porcelain Tile:
Porcelain tile is made from clay and other inorganic non-metallic materials. After shaped, the compound goes through calcination at high temperature of 1200°C and other technical processes and becomes porcelain sheet.

Trade Term

1. Payment: T/T, 30% as deposits, 70% balance payment should be payed before shippment.

2.Delivery Time: Within 15-25 days

3. Term of price: FOB, CIF, C&F

4. Certicate: CE, ISO, Soncap, CTC,CCC etc.

5. Price is FOB Foshan price.

6. Mini Quantities:One Full Container

No.
TEST ITEMS




UNIT
REQUIRE STANDARD (ISO10545-2)
INSPECTION RESULT
EVALUATION
1
Measurement deviation
length
Deviation relative to the work
%
±0.6
+0.09~+0.12
passed






Average deviation of ten tiles paving together
%
±0.5
-0.02~+0.02
passed
Thickness
The average value
-
-----
7.9mm
passed


Thickness deviation
%
±5
-0.16~+1.04
passed
Straightness of side
%
±0.5
-0.03~+0.03
passed
rectangularity
%
±0.6
-0.10~+14
passed
2
Surface
flatness
The central bend degree
%
±0.5
+0.02~+0.10
passed




The side bend degree
%
±0.5
+0.03~+0.10
passed




The warp degree
%
±0.5
-0.07~+0.07
passed
3
Surface flatness
%
Excellent product at least 95% tiles no defect from 0.8 away uprightly
qualified
passed
4
Absorption
The average value
%
10%<E≤16%
14.3
passed




Single value
%
No more than 17%
14.5
passed
5
Breaking strength
N
When the thick≥7.5m , the average value≥ 800
960
passed
6
Resistance to glossiness
-
Without any flaw and peel of the glaze through the anti glaze flaw test
accord
passed

Packing Detail: Normal Packing 27 Tons



| | | | | | |
| --- | --- | --- | --- | --- | --- |
| 900X900X12mm | 2PCS/CTN | 1.62SQM/CTN | 38CTNS/PALLET | 646 CTNS/CTNR | 1046.52SQM/CTNR |
| | | | | | |
why choose us:

1.we are high professional export factory in Foshan China.

2.All of our goods will passed 3 quality inspection before shippment,insure the products is AAA.

3.Best after sale service,customer can follow their order situation at any time.

4. More than 6 years export experience make your order more smoothly.

5.Less than one container loading is accepted.

6.On time delivery, in general 15~25 days after received the deposit.

7.We can provide any kind and size of ceramics tiles.

8.We can provide the best solutions for projects.

For the quality , warmly welcome to visit our factory and showroom,I hope we can provide the best and suitable products for you.

For the price, we insure that most of our price is lower than the average price on the market, but the quality is same or higher than others!

FAQ

1.Are you a factory or trading company?

We are a factory ,which was producing the Tiles for many years.

2.Where is your factory located ? How can I get there?
Our factory is located in Foshan , Nazhuang,it was near our showroom,only 10-
15 minutes can get there,its easy and convenience.
Our driver can pick you up there.

3.How can I get some sample?
We are honored to offer you the samples for free.And can send sample to you by DHL/UPS/TNT.

4.How does your factory do regarding quality control?
Quality is priority important things.We always attach great important to quality control From start to the end. A team of Strict quality QC to handle it.

5.How can our company give you good price to you?
Our company has a large sales quantity every year , we always have enough stock, so we can give you best price and good delivery date.

6.Any other strength of your company?
If customer is large enough or cooperate happily and smoothly with each other ,we can accept to receive the balance payment before arriving to the destination port .

Tile Photo Effect:
Paving Way for Tile
1.Wet Fitting Directly with Tiles Adhesive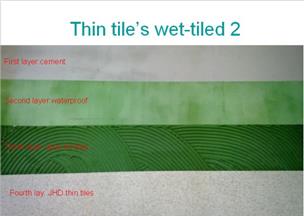 2,Esterna Facade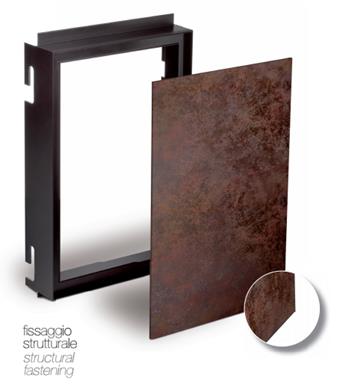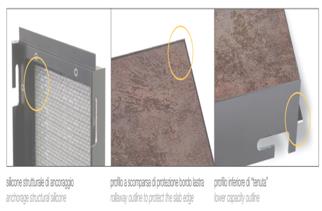 3,Thermal Insulation System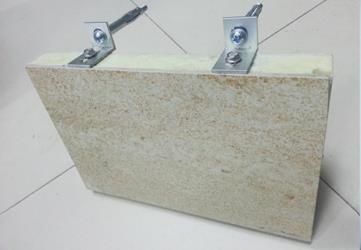 Pictures of the container: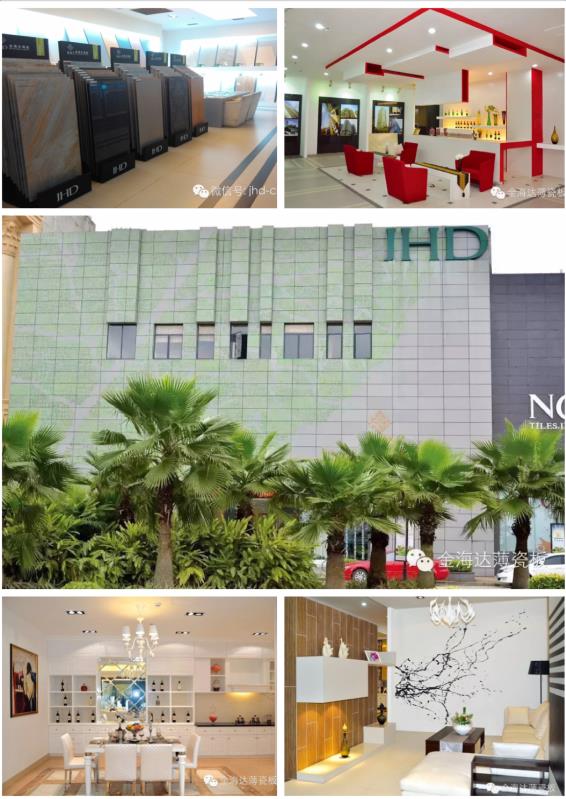 With its headquarther located in Foshan. JHD Ceramics Co.,Ltd which is a blend of ceramic production and sales of ceramic, is a modern enterprises, And it is the first professional factory in China to produce thin tiles.
JHD Ceramics Co.,Ltd have more than two thousand square feet of the large exhibition hall in China Ceramics Industry Headquarter.We export our product all over the world. Such as Europe, Asia, Africa,South America, ect.Also we are one of the most famous export trader in Foshan.
In 2010,after mastering the development tendencies of ceramics and under the guideline of policies on erengy saving and emission reduction,JHD developd its new business in the manfacture of thin tiles to enhance its export trading, It invested greatly and bulit a new plant as its production base in xianning,hubei Province, The Plant occupies an area of 330,000 square meters and own 10 production lines.

Q:Is JHD thin tiles breakable?
A:JHD thin tiles looks thin and large in dimensions. This gave people some impression that ultra-thin tile is breakable. In fact, this is a kind of misconception. For the traditional tile with its thickness less than 7.5 mm, its average breaking strength is 700 or a little bit more; and for ultra-thin tile, it is up to 744. You can see that ultra-thin tile is not weaker than the traditional one.
Q:Can JHD thin tiles be used to pave in the floor? What attentions are to be considered? How to maintain the thin tiles?
A:JHD thin tiles can not only be used to tile in the wall, but it can also be used to pave in the floor. It is a misconception in the selection of tiles that ultra-thin tile cannot be used to pave in the floor. Ultra-thin tile has great advantage on wall-tiling. If it is used to pave in the floor, and if the floor is flat enough, there is no difference between the ultra-thin tile and the traditional tile/brick, and the former has more elegant appearance than the latter
Q:For wet tiling on the outside wall of building, can thin tiles only be used for the section lower than 24 meters?

A:No. Such a limitation is only a recommendation in our country. And in abroad, there is not such a limitation. If it specially designed and tested, thin tiles can be used without such limitation. An office building with its height of 69 meters, which is owned by Xianning Justice Bureau, Hubei Province, was wet-tiled with JHD thin tiles for all the height. This is a successful demonstration on application of JHD thin tiles.
Q:What adhesive is to be used to tile JHD thin tiles? And how much is the price for the adhesive?

A:For tiling the wall (indoors or outdoors), it is recommended that glue for tile would be used. At present the best glue brands are from USA, Germany and British. And JHD Co., Ltd cooperates with those enterprises and provides customer with the glue and the service. On the current market, the price of normal glue for tile is usd 200 --- 400/ton, For some top brands in the world, the price of it is usd 300---500/ton,

900x900mm Calacatta Series Marble Tiles.1)900X900mm.2)Thickness: 12mm.3)Water Absorption less than 0.05%.4)Quality:Grade AAA.5)China origin.
900x900mm Calacatta Series Marble Tiles.1)900X900mm.2)Thickness: 12mm.3)Water Absorption less than 0.05%.4)Quality:Grade AAA.5)China origin.
900x900mm Calacatta Series Marble Tiles.1)900X900mm.2)Thickness: 12mm.3)Water Absorption less than 0.05%.4)Quality:Grade AAA.5)China origin.
Additional Information
| | |
| --- | --- |
| Payment Terms | T/T |
| Minimum Order | 500SQM |
| Lead Time Delivery Time | 20 days |
| Sample Available | Yes Ask For Sample |
| Delivery Details | About 10-15 days after received the deposit.(if have stock in factory)Production time about 15-20 days. |
| FOB Port | Foshan, |
| Loading Info | FOB from Foshan Port to anywhere around the world by sea |
| Packing Info | 900X900MM:2PCS/CTN 1.62SQMS/CTN 38CTNS/PALLETStandard export packing with strong wooden pallets.If one item have 5 containers or more can customized carton |
| Target Market(s) | Africa(except Middle East), Central & Southern Asia, Eastern Europe, Hong Kong/ Macao/ Taiwan, Japan & Korea, Latin America, Mainland China, Middle East, Middle East & South Asia, North America, Northern Europe, Oceania, Southeast Asia, Western & Southern Europe |
About Us
Foshan JinHaiDa Ceramics Co. Ltd
Foshan JHD Ceramic co.,Ltd" was founded in the end of 2004 , is a professional manufacture focused on ceramic's produce and sales. and showroom was located in CCIH (china ceramic industry headquarter).it is one of the most famous export trade and manufacture enterprises in foshan, According to our exporting strategy,the ceramic industry trend and national energy saving policy, we invested a 500-acre ceramic production base with 10 production lines in Xianning Hubei in 2010; our first production line was fired on 18th Nov 2012. output is 7000sqm per day.we are the first and biggest factory of thin tiles in china. Producing equitment:SACMI press machine,Teckwin 3D inkjet,italian ink.•Products including:Pure color,rustic,wood,sandstone,stone,granite,cement series,paper,artistic pictures and mosaics series.the normal size is 1200*600*4.8mm. 600*1200*4.8mm.as a social responsibility and environmental protection company,we will take action to prove it. Inheritance is a traditional repeat,innovation is the key to development.JHD will try our best to innovate and build our porcelain lamina brand
General Information
| | |
| --- | --- |
| Year of Establishment | 2004 |
| Capital | US$1 Million - US$2.5 Million |
| Sales Volume | US$5 Million - US$10 Million |
| Brand Name | JHD |
Export Information
| | |
| --- | --- |
| Export Year | 2004 |
| Export Percentage | 21% - 30% |
| Delivery Time | 7 days |
| Minimum Order Quantity | 1000SQM |
| Payment Terms | L/C T/T Credit Card Western Union |
Productivity Information
| | |
| --- | --- |
| Production Lines | 2 lines |
| Factory Size | 500-acre square meters |
| Monthly Capacity | 250,000sqm |
| Investment on Manufacturing Equipments | US$2.5 Million - US$5 Million |
| No. of Staffs | 51 - 100 People |
| No. of R/D Staffs | 5 - 10 People |
| No. of Engineers | 5 - 10 People |
| No. of QC Staffs | 5 - 10 People |
Factory Info: Hubei JinHaida New Materials Co., Ltd
| | |
| --- | --- |
| Country/Region | Xianning, Hubei, China |
| Address | Fenghuang Industry Park, Xian'an, Xianning, Hubei, China |
| Zip | 437000 |
| Factory Introduction | Hubei JinHaida New Materials Co., Ltd is located in Hubei, China with 500 arcs of land and planning to have 10 production line to produce different types of ceramics tile. We are one of the few in China to produce the thinnest slim tile. We could OEM for any brands of ceramics tile products with professional and top quality. |