3D Media Player with Android and Linux OS HDMI 1.4 OutputLike
FOB Price
:
Get Latest Price
Model
:
X-12
Certification
:
CEROHS
Capable
:
CCC,FCC
Min.Order
:
100
Brief Description
:
3D Media player Android/Linux OS Full HD 1080p HDMI 1.4 Blu-Ray ISO Media Player Realtek 1186
Manufacturer
3rd
Shenzhen Guangdong China
No.of Staffs
:
101 - 500 People
Sales Volume
:
US$1 Million - US$2.5 Million
Monthly Capacity
:
1,000,000PCS
OEM/ODM Availability
:
BOTH
Payment Terms
:
L/C T/T Others
Related Product Category
:
Network Media Player [87]
---
Product Range Main products
:
Android TV Box, Android smart player, HD Media Player, HDD Player, IPTV, Mobile Power, HDD Enclosure, USB MINI Speaker
Target Market(s)
:
North America; Oceania; Southeast Asia; Eastern Europe; Africa(except Middle East); Hong Kong/ Macao/ Taiwan; Latin America; Japan & Korea; Mainland China; Western & Southern Europe; Northern Europe; Central & Southern Asia; Middle East
Product Details
Company Profile
Basic Specification
System OS
:
Android and Linux
Detail Description
3
D Media player Android/Linux OS Full HD 1080p HDMI 1.4 Blu-Ray ISO Media Player Realtek 1186
This 3D Full HD Network Media Player uses the latest Realtek media chipset-Realtek 1186DD-3D Chipset. The '1186DD-3D' chipset is an upgrade to the successful "1185DD" as used in many Full HD Media Players in our store. The Realtek 1186 offers a clock speed increase of 750Mhz vs 500Mhz, HDMI 1.4, the ability to display 1080p frame-packed 3D, and Android dual-boot.

Android 3D HD Media Player Top 10 Features
1. Faster Realtek RTD 1186DD 3D Chipset
2. 3D/2D Video Playback
3. Linux and Android Dual OS
4. HDMI 1.4
5. Internal HDD Cooling Fan
6. Streaming video from PC/NAS/DLNA
7. Blu-ray Original Menu Display (for BD-1.0)
8. Integrated Web Browser
9. Number button on the remote to jump to specified point.
For example, press number 68 on the remote, the video will jump to 68% of the video
10.Powerful Firmware

3 Video Output Mode
1. Playback 2D Full HD movies to 2D/3D TV(only get 2D image)
2. Playback 3D Full HD movies to 3D TV
3. Convert 2D movie to 3D mode and output to 3D TV
HDMI 1.4
The latest HDMI 1.4a interface is used, providing the necessary bandwidth for the delivery of 1080p frame-packed 3D video.
3D. Including Exclusive Frame-Packed Blu-Ray 3D
The 3D Full HD Network Media Player supports Side-by-Side (SBS) 3D, Top and Bottom 3D, and Frame-Packed (real image size 1920x2160) 3D. The Frame-Packing is particularly important as it is used for Blu-Ray 3D video. This player can play Blu-Ray ISOs in full 3D exactly as you would get from a Blu-Ray player (BD-Profile 1.0 menus / BD-Lite only). Note that all equipment must be HDMI 1.4 for frame-packed 3D.
Android Dual Boot
As well as being the most complete Media Player available anywhere, this 3D Full HD Network Media Player is equipped to dual boot into the Android operating system. This feature opens up a whole world of new uses via Android Apps.
Note: some Android applications may be not compatible with this player. The Realtek 1186DD chip is based on MIPS, some Android applications works with Arm Contex A9 chip
Specification:
CPU: Realtek 1186DD SoC, 1200 DMIPS MIPS Processor 750MHz
RAM: 512MB DDR3
Flash: 2M Byte Nor Flash, 4GByte NAND Flash
A/V Out: HDMI 1.4 interface up to 1080p
A/V Out: Composite Audio/Video
A/V Out: Y/Pb/Pr Video
A/V Out: SPDIF Coaxial (digital audio)
A/V Out: SPDIF Optical TOSLink (digital audio)
Storage Supported: Internal 3.5" SATA HDD rack to easily and quickly insert and exchange an internal 3.5" HDD
Storage Supported: USB external HDD/DVD ROM/BD ROM
Storage Supported: Can work as USB 3.0 external HDD with your computer
USB Supported: 1 x USB 3.0 Slave Port
USB Supported: 3 x USB 2.0 Host Port
3D Formats Supported: Frame Packing(Blu-ray 3D), Side-By-Side(Left/Right), Over/Under(Top/Bottom), NOT work with Frame Sequential 3D
3D TV Supported: Active Shutter / Polarization 3D TV
Video Codecs Supported: RM/RMVB, H.264, VC1, WMV, MPEG 1/2/4, Divx, Xvid, Flash Video H.264
Video Formats Supported: BDMV, BD-ISO, MKV, MOV, WMV, TS, M2TS, MTS, FLV, AVI,
Video Formats Supported: DVD-ISO, VOB, M2P, MP4, MPG, DAT, ASF, TP TRP, SWF
Video Output Supported: 480i, 480p, 576i, 576p, 720p, 1080i, 1080p/24Hz, 1080p/50Hz, 1080p/60Hz
Audio Formats Supported: DTS-HD Master, DTS, Dolby True HD, Dolby Digital Plus,
Audio Formats Supported: AC3, LPCM, ADPCM, FLAC, APE,
Audio Formats Supported: LC-AAC, HE-AAC, MP3, OGG, WAM ,WAV
Media Cards Supported: SD, SD(HC), MMC, MS, MS Pro
Wired Gigabit Network: RJ-45 Gigabit LAN 10/100/1000
Subtitles Format Supported: SRT, SUB, idx+SUB, SSA, SMI, PGS subtitle
Subtitle Codecs Supported: Unicode (UTF8), ANSI, BIG5 (Traditional Chinese),
Subtitle Codecs Supported: Simplified Chinese, Western, Turkish, Central European,
Subtitle Codecs Supported: Greek, Cyrillic, SE European, Russian, Hebrew, Arabic, Japanese, Thai
Menu OSD Language: English, Simplified Chinese, Traditional Chinese, Japanese, Spanish,French, German, Italian, Korean, Dutch, Russian, Thai, Vietnamese
Image Formats Supported: JPE, HD JPEG, TIFF, PNG, BMP, GIF
Discs Formats Supported: RBD, MiniBD, AVCHD, DVD, VCD, CD
Dimension: 185mm x 158mm x 48mm (approx.)
Weight: 1kg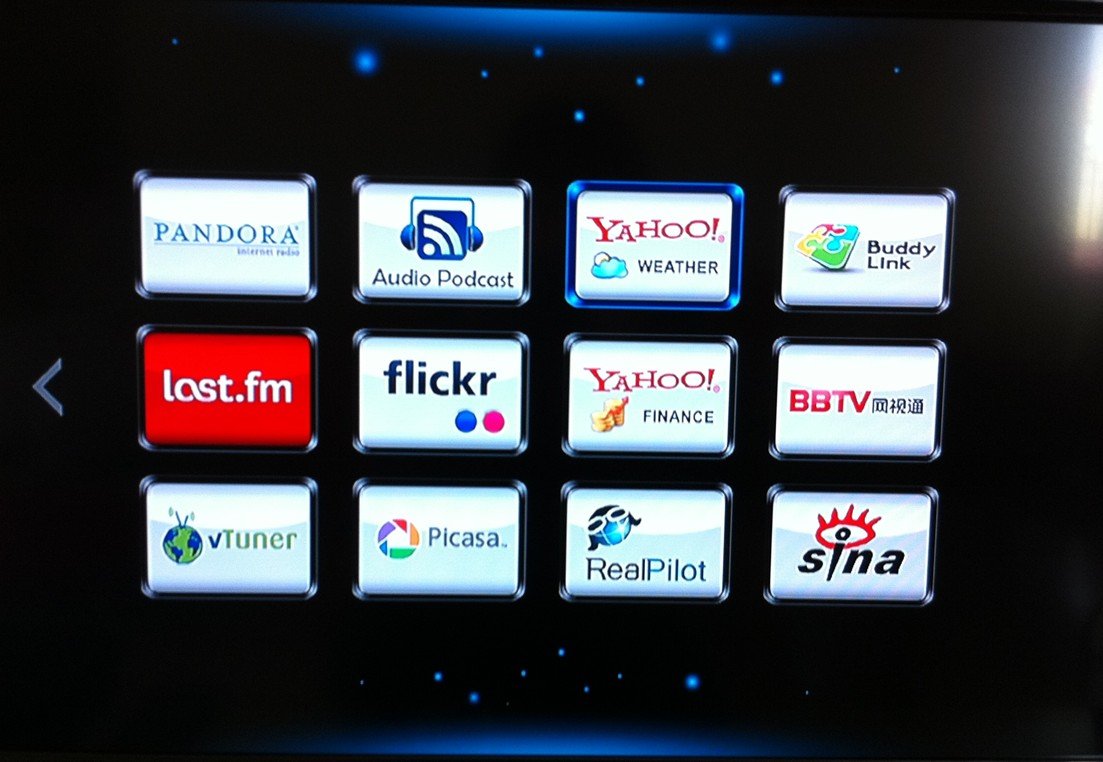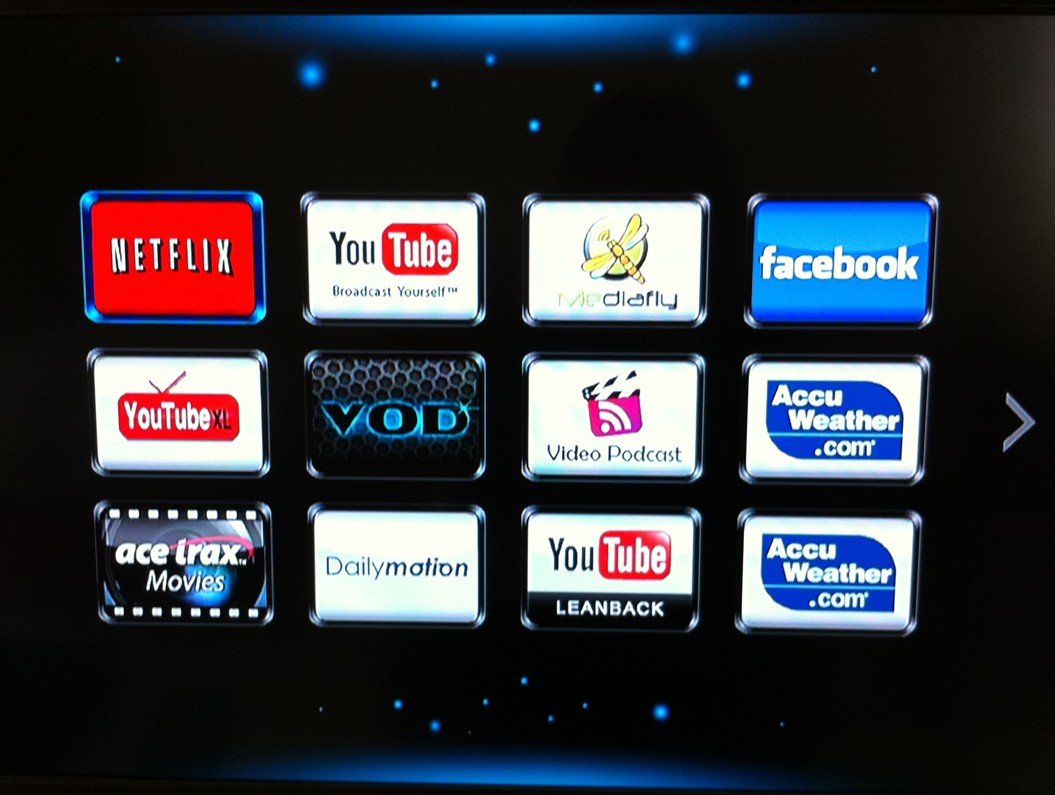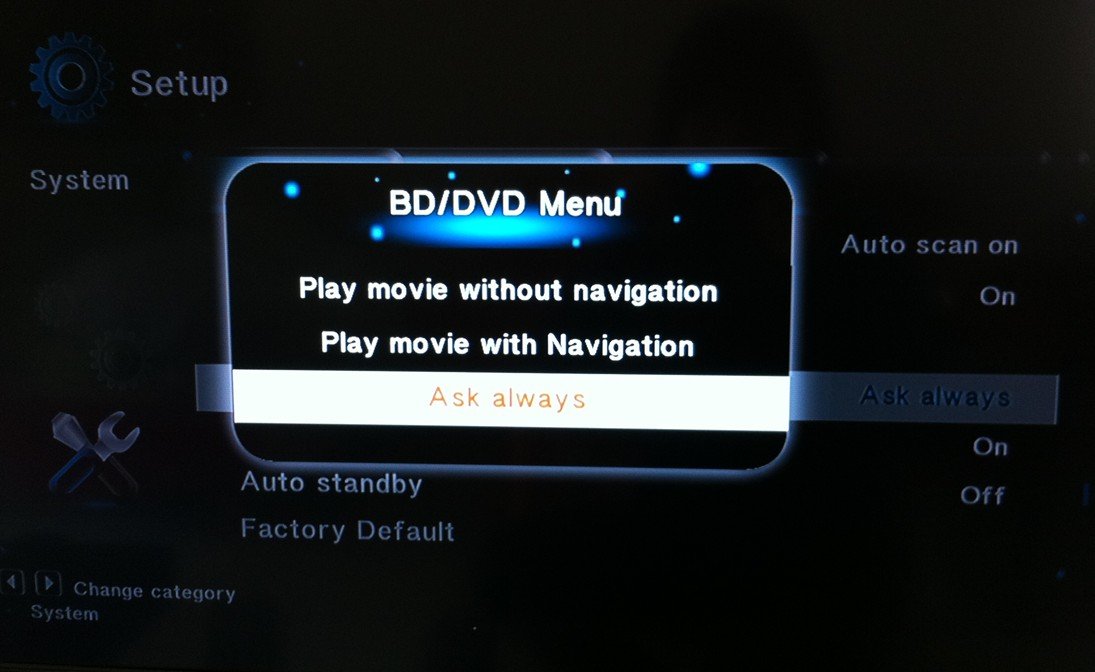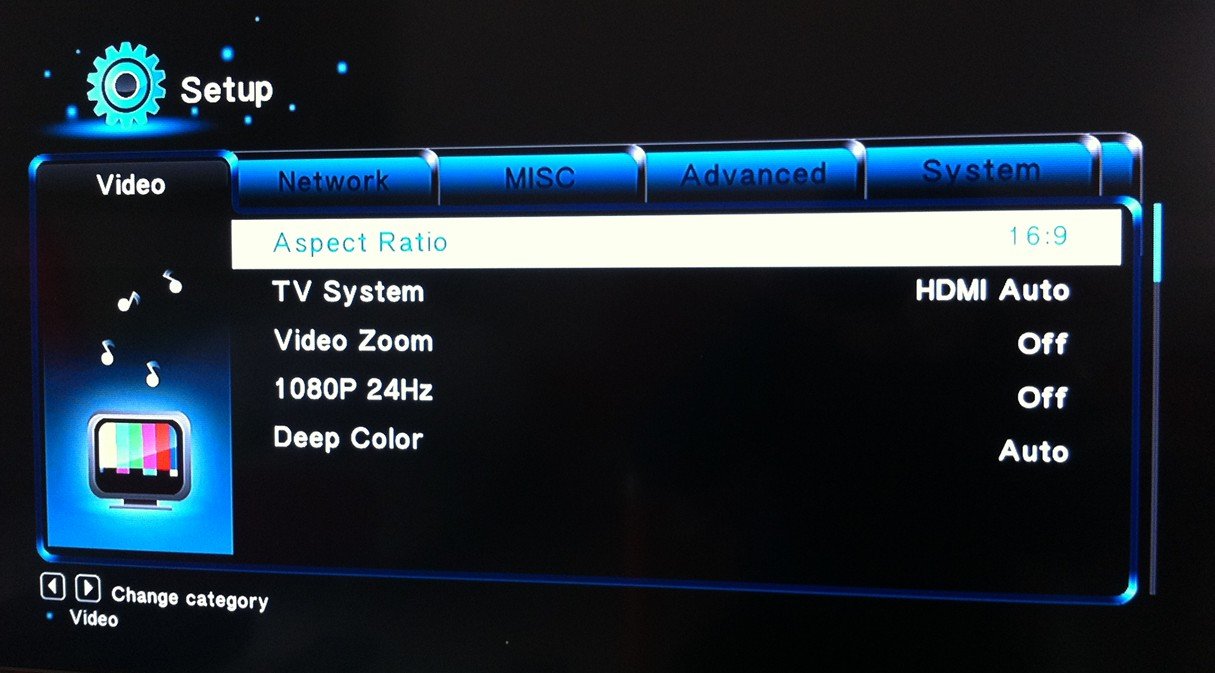 Additional Information
| | |
| --- | --- |
| Payment Terms | T/T, L/C, Others |
| Minimum Order | 100 |
| Lead Time Delivery Time | 10 days |
| Sample Available | Yes Ask For Sample |
| FOB Port | Shenzhen |
| Target Market(s) | Africa(except Middle East), Central & Southern Asia, Eastern Europe, Hong Kong/ Macao/ Taiwan, Japan & Korea, Latin America, Mainland China, Middle East, North America, Northern Europe, Oceania, Southeast Asia, Western & Southern Europe |
About Us
ZENITH TECHNOLOGY CO., LIMITED
ZENITH TECHNOLOGY CO., LIMITED profileGeneralSince 2004, ZENITH TECH has been dedicating itself in developing, manufacturing and marketing of consumer electronics. Our products range covers Power Bank, MID, Android TV Box (Newest and popular), HD media player, Mobile Power, HDD enclosure, USB mini speaker and relative IT products. FactoryZENITH TECH launched its own assembly factory. Sophisticated managers together with experienced workers allow us to satisfy our business partners all over the world in efficiency. The strong backup from our own design house assures of high quality and creation.MarketingZENITH TECH has wide cooperation relationship with numerous brands and big distributors all over the world. We are keen to build up a tightly double-win platform to share with each other through our continuous resource optimization. You will find easy, comfortable, and prosperous to cooperate with usService & AdvantageA:Sales service time24 hours for one day, 6 days for one week to supply completely service for your any time.B:Quality service1. 100% quality testing for every finished products before delivery;2. Professional Aging testing room for aging testing time over 8 hours. 3. Professional function testing for every process.4. Two years warranty service for products from ZENITH TECHC:Delivery Service1. Export standard , safety and environmental packing2. Quick lead time for mass production.3. Accept EXW, FOB, CIF and other price termsD:Technical Service1. Professional Engineering supplies technical supporting2. Support OEM, ODM projectE:Factory capacity1. 2000 square meters factory area2. 4 production flow lines with correct operation instruction.3. Professional testing labs4. Full sets of the certificates and patents5. The annual production capacity more than one million sets
General Information
| | |
| --- | --- |
| Year of Establishment | 2004 |
| Capital | Below US$100 Thousand |
| Sales Volume | US$1 Million - US$2.5 Million |
Export Information
| | |
| --- | --- |
| Export Year | 2005 |
| Export Percentage | 61% - 70% |
| Delivery Time | 10 days |
| Minimum Order Quantity | 100PCS |
| Payment Terms | L/C T/T Others |
Productivity Information
| | |
| --- | --- |
| Production Lines | 4 lines |
| Factory Size | 2,000 square meters |
| Monthly Capacity | 1,000,000PCS |
| Investment on Manufacturing Equipments | Below US$100 Thousand |
| No. of Staffs | 101 - 500 People |
| No. of R/D Staffs | 11 - 20 People |
| No. of Engineers | 5 - 10 People |
| No. of QC Staffs | 11 - 20 People |
Factory Info: Zenith Technology Co., LTD
| | |
| --- | --- |
| Country/Region | Shenzhen, Guangdong, China |
| Address | No.4 Building, Baoshu Technopark, Baotian Industrial Zone, Bao'an |
| Zip | 518000 |
| Factory Introduction | ZENITH TECH Factory IntroductionR&D capactity:Loaded at State Industry Base of Digital Home Application and Demonstration in Guangzhou, which is biggest develop center in china. We focus on develop Multi-Media Digital Products and Digital Home Products.We accept OEM, ODM projectTest Equipment:1.Salt spray testing chamber 2.Dielectric Voltage Withstand Test 3.Experiment simulating transportation4.high and low temperature test Production Capacity:1. 2000 square meters factory area2. 4 production flow lines with correct operation instruction.3. Professional testing labs4. Full sets of the certificates and patents5. The annual production capacity more than one million setsQuality Control:1.Full Function Inspection: 3 Times 2.ALL Accessories 100% testing3.PCBA aging testing time: 8 hours4.Finished products aging testing time: 4 hours |